Continuing FrontRow's leading learning space audio solutions ezRoom is an almost invisible speech and media augmentation system that delivers clearer speech and audio for everyone.
Combined with our accesibility kits the ezRoom system is the most efficient way to build a compliant hearing augmentation solution for your learning spaces.
Up to five wireless microphones
Bluetooth audio streaming and stereo inputs
Network connected and IP paging ready (conductor server required)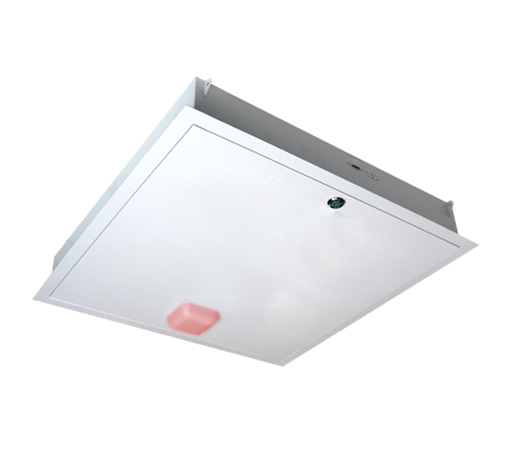 Incredible Audio
ezRoom amplifies audio and the teachers voice to improve student comprehension, engagement and participation.
Better AV Control
ezRoom consolidates all your AV device controls. Control displays, switch media sources from our wall panels, computer and mobile apps, or voice commands.
School Bells and Paging
Use your existing network to connect wiht Conductor and have bells, announcements, paging and emergency alerts made via the ez Room system.
ezRoom + hearing augmentation
Combine ezRoom with our range of accessibility kits to meet your obligations to comply with BCA and DDA requirements.
Performance Solutions:
Our team has implemented our learning space audio solutions in thousands of Australian schools.  A key consideration in new projects is meeting requirements for hearing augmentation. Ask us about how we can customise our solutions to meet these requirements and give you a single solution for all of your speech, audio and building wide public address requirements.
Choosing FrontRow was an easy decision for Wedge Park Primary School. The touchscreen meant staff could simply click on the map to page classrooms, send out messages, or control bells. For Mr Schwartz, the ease of use with scheduling messages, paging classrooms, and setting up different schedules made Conductor the perfect solution.